With the world catching on to the speed of technology and everything getting modernized the interior designing of a house has also seen development. Earlier interior decoration of a home meant adding some good looking curtains and some good furniture but in today's world interior designing has not been limited to just that.
Today you can just find infinite range of items for interior decoration. Interior decoration is now a totally different from a mere child's play that it was a few years back. Now decorating interior is a complete new subject and people graduate with a degree in this subject. But you might think that now interior design has become rocket science but that's not true, with simple tips and tricks you can design your home like a pro.
Here are five designing tips to make your guests feel amazed when they come to your home.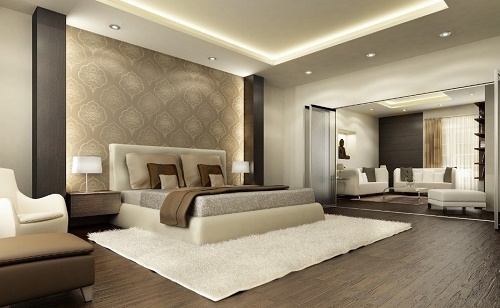 Beautiful Home Interior Decorating Tips
Contrasting Colors
Always contrasting colors for the decoration of your room. People usually use a single shade to paint a complete room and then choose a different shade for their next room. This actually goes well with looks but get bored after sometime looking at the same color. Instead color one wall of your room in a dark shade and rest walls with a light shade that is in contrast with the darker one. This not only looks good but also gives your room a little bit of hypothetical increased space.
Go Green
Well here it literally means to use some greenery for decoration. Plants actually liven up your room and also give a sense of freshness to the otherwise boring room. Also in today's world not everyone has a luxury of having a garden of their own so its really worth to have some greenery around your home.
Also plants really help to fill a corner and also make it look good. Some plants that can be used of interior designing can be Dieffenbachia, some cactus varieties.
Molding Details Matter
When you are designing the interior of your home then always keep in mind that every detail matter. Using a molding on ceiling makes it look elegant and also bind together a complete room. Without the molding on ceiling the room looks incomplete.
Comfort and Elegance
Making a room comfortable does not mean adding cushions and pillows of any size to the room. The pillows that you add to the room should match the other furniture in the room. And if you want to use throw pillows then keep their size between 12 to 14 inches and complement then with larger 18 or 20 inches cushions. This makes your room look elegant and provides an upmarket feel to the room.
Window Treatment
Its simple, a home without window treatment looks unfinished and cheap. Fortunately window accessories are very budget friendly. When it comes to window treatments stick with elegant materials such as natural silk, linen and cotton (polyester or man-made fabrics usually look cheap). If draperies are not for you, then try woven bamboo shades or wood blinds. Just be sure to dress your windows—they ensure your home looks elegant and well-designed.
What do you think about these tips to decorate home interior? Share your views and tips how one can create beautiful interior for home.